About OceanWorks International
OceanWorks International is a dynamic, privately held company based in Burnaby, British Columbia. The company specializes in the design and manufacturing of manned and unmanned underwater work systems and related equipment for the international marine industry.
OceanWorks International's primary business is in providing a full range of subsea systems development, engineering, manufacturing, and operational and logistics support to military, sciences and commercial clients worldwide. Key markets served include:
Military
Oil and Gas
Scientific / Environmental
OceanWorks International's depth of experience in the design, manufacture, testing, certification, and delivery of subsea technology stems from a background of over 30 years in the business of deep submergence and diving technology, operations, and support. We employ highly qualified and experienced professionals who are very familiar with our clients' needs and the operational aspects of using such equipment. Our products are engineered from both a technical and practical viewpoint, providing our clients with equipment that has been designed with the end user's requirements in mind throughout the entire product development process.
The company has grown, diversified, and expanded its product range to offer a portfolio of products and services that complement one another. Submarine rescue systems and specialized remote intervention tooling are integral parts of our portfolio.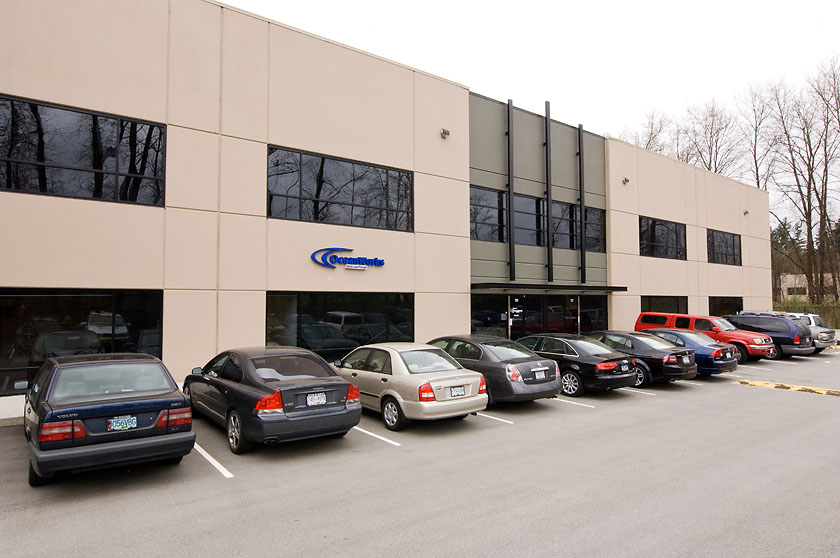 OceanWorks is primarily focused on the design and manufacture of manned work systems for military and commercial applications and sub sea network systems for oil and gas and scientific customers. Services include custom fabrication, build-to-print services, and factory acceptance testing, harbour acceptance testing, and full-depth at-sea testing services for subsea equipment.
OceanWorks is one of the most experienced international suppliers of manned systems, and our proven track record and performance in this sector has made us a key supplier of this equipment to many of the naval and commercial organizations around the world.
OceanWorks is also a world leader in the development of technology and systems for seafloor networks and underwater cabled observatories along with related network power supplies, control systems and data gathering and distribution technologies.
OceanWorks maintains an ISO 9001:2008 QA system qualified by QMI. This system has been elevated to meet the stringent requirements for MILSPEC work such as compliance with the U.S. Navy's Deep Submergence Certification program (NAVSEA SS800-AG-MAN-01/P-9290) and the U.S. Navy's Diving and Manned Hyperbaric Systems Program (NAVSEA SS521-AA-MAN-010).
The elevated QA requirements included the development of meticulous quality, project management, configuration control procedures and data management for all activities and products. OceanWorks also designs, builds and tests systems to commercial certification standards including ABS, DNV and Lloyds Register.